We Provide You with Personalized Care
Spinal Decompression Therapy
Enhance your natural healing process with the help of spinal decompression therapy from West Hills Chiropractic Pain Center. Spinal decompression helps in relieving pressure that builds up on the nerves and discs. It comes as a result of drawing areas of herniated disc back into place.
Spinal decompression therapy is an all-natural, alternative treatment for patients with chronic neck and back pain. Since the VAX-D is a nonsurgical spinal decompression machine, which is designed to provide pain relief from common and degenerative spine injuries. It's a great alternative to drugs, surgery, and long-term pain management.
Moreover, the VAX-D is FDA cleared. Once you complete your personalized treatment program, we always recommend follow up decompression sessions.
Get Relief From Your Chronic Neck and Back Pain
Our professionals are experienced, trained, and skilled to perform nonsurgical spinal decompression in a high-tech form of traction. It's a highly successful alternative for relieving leg, arm, neck, and lower back pain. It's effective for the following issues:
Spinal stenosis
Facet syndrome
Postsurgical patients
Degenerative disc disease
Sciatica
Herniated discs
Bulging discs
About Our Herniated Disc Treatment
The herniated disc treatment takes over the course of various weeks. It varies depending on your condition and its severity. Each session goes for around 45 minutes to make you relaxed and comfortable.
All our treatments are administered under the close supervision of our physicians and other medical staff. In addition, our team offers patient education program with the therapy treatment, including instructions for self-care and exercises to strengthen back and core muscles and prevent future reoccurrence.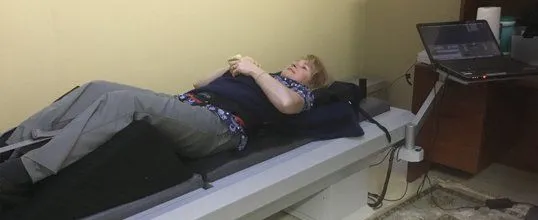 Procedure of Spinal Decompression
Pressure can build up inside your spinal discs over time. If it's prolonged or has increased pressure on the disc, it can cause a herniation or prolapsed disc and leads the disc material to spill out.
The displaced material can again cause pressure on your nerves and other structures causing pain. It can radiate down into the buttocks, toes, legs, and spine, causing a loss of feeling or numbness and lead to dysfunction.
The VAX-D is made to specially target the cervical and lumbar spine. It applies a gentle yet effective distraction to the vertebrae below or above the injured or diseased disc.
The objectives of this revolutionary procedure are to reduce the pressure inside your spinal disc, and increase blood, nutrients, and water pushing it into the discs. In addition, it strengthens the ligaments that hold the disc material in place to prevent the problem to reoccur.
Our professionals are committed to providing you with personalized care and attention to details. For this reason, we perform a thorough and complete initial history, conduct a physical evaluation, and review your recent MRIs or X-rays. We collect this information to determine if you are eligible for the spinal decompression therapy.